Forged letters mislead Utah residents about Native American land proposal
Interior secretary did not say land would revert to US government, officials say, as flyers reject Navajos from party for proposed Bears Ears national monument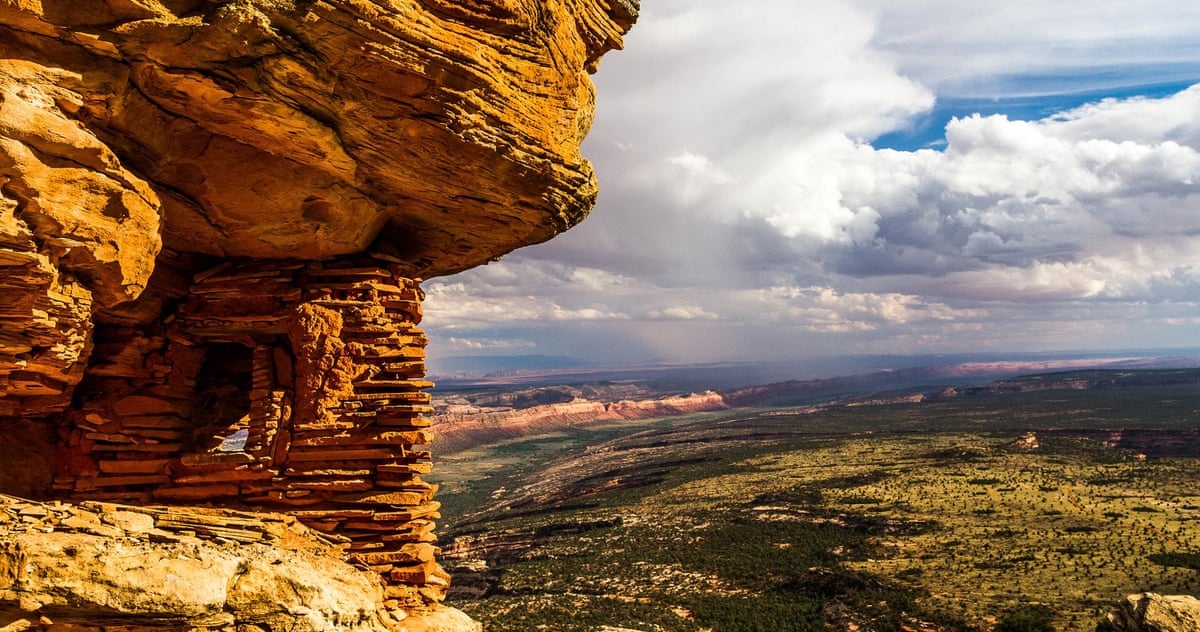 Forged letters and flyers appearing at gas stations and post offices in tribal lands in Utah are spreading false information about a proposal to create a national monument that protects Native American land.
The proposed Bears Ears national monument, named for the Bears Ears Buttes in south-eastern Utah, would cover up to 1.9m acres of land that is culturally significant to Native American tribes. The land is considered sacred to tribe members, and it contains more than 100,000 archaeological sites and structures.
Supporters of the monument say the fake documents are an attempt to misinform Native Americans and undermine efforts to safeguard the land. Posted on bulletin boards, the documents include a fake letter from Sally Jewell, the interior secretary, stating that about 4m acres of the Navajo reservation will revert to the federal government.
The Department of the Interior said last month that Jewell sent no such letter, and that President Obama has no intentions of reducing the size of the Navajo reservation.
The false documents also include a flyer announcing that Jewell and Barack Obama will travel to the area in July to attend a party celebrating the designation, but that no Utah Navajos are invited to attend.
Cynthia Wilson, community outreach coordinator for Utah Din Bikyah, a not-for-profit group working to conserve lands significant to Native Americans, said the documents were very misleading. She said she worried people would get the wrong idea of what the Bears Ears national monument designation would do.
Wilson first noticed one of the documents when she stopped at a gas station in the town of Mexican Hat and saw a flyer posted on a bulletin board. She suspected there could be more, so she drove to the nearest post office, in the town of Bluff, and saw more posted with printouts that people could take with them.
At this time, I have no idea who made up those false documents, Wilson said.
Read more: www.theguardian.com