Germany's Wurstmark is world's largest wine festival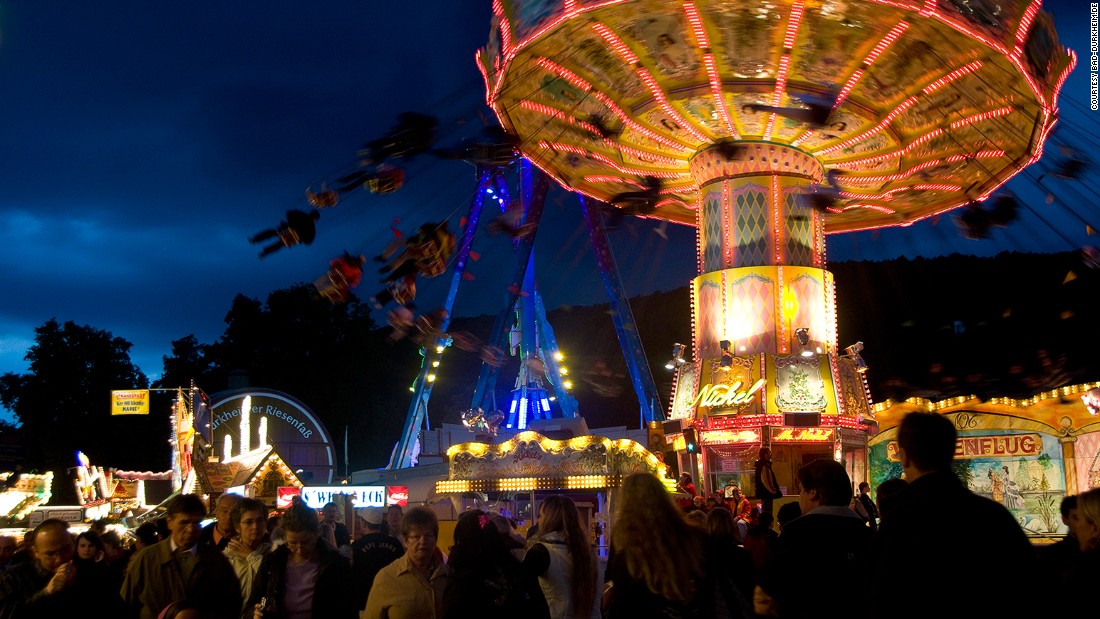 ( CNN) If there is a more appetizing fragrance than the whiff of a sizzling sausage, then my nose hasn't reeked it yet.
All around me there are food stalls hot with barbecues of Bratwurst, big skillets of smoked Knackwurst sputtering fat, grates full of finger-like Nuremberg sausages over open fires, plus cauldrons of boiling frankfurters — and these are just the ones I can pronounce.
I'm in the Wurstmarkt grounds in Bad Durkheim, a village in Pfalz near the start of Germany's famed Wine Route, and my nostrils are inhaling heaven.
Although Wurstmarkt means "sausage fair, " this happens to be the biggest wine festival in the world with 685,000 visitors last year.