How Charles Dickens' food defined Christmas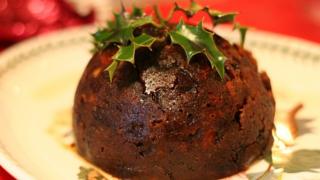 Charles Dickens was a serious foodie and his literature introduced a festive menu that has hardly changed since the Cratchits collected round their table in A Christmas Carol.
"The thing about Dickens, " says food historian Pen Vogler as she takes a tray of caraway seed biscuits out of the oven, "is that he knew what it was like to be hungry."
She's explored how cuisine shaped his writing in her recipe book, Dinner With Dickens. In it she recreates dishes that the literary giant wrote about, and shows how he employed food to make character and slapstick but also highlighted social issues.
She's also whipped up a Christmas pudding but thankfully has avoided constructing gruel.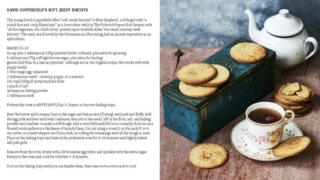 "Dickens did not have food security as a child, " continues Pen as she slips the steaming cookies onto a wire rack to cool.
"His novels often contain innocent, hungry children – he wanted to show readers that good food and nourishment were a human right, even if you were poor."
When Charles Dickens was 12, his father was imprisoned for indebtednes and while the rest of the family went to live with him in prison, Charles was sent to work in a blacking factory where he had to manage his tiny wages to buy penny buns and bread to eat.
His interest in food, says Pen, stems from this time.