Japan's Yanagiya – is this the best restaurant on the planet?
An invitation-only restaurant near Nagoya holds the No 1 spot on Tabelog, Japans most popular dining website. And no wonder: the skewers of fat-cloaked duck, boar and venison are grilled to perfection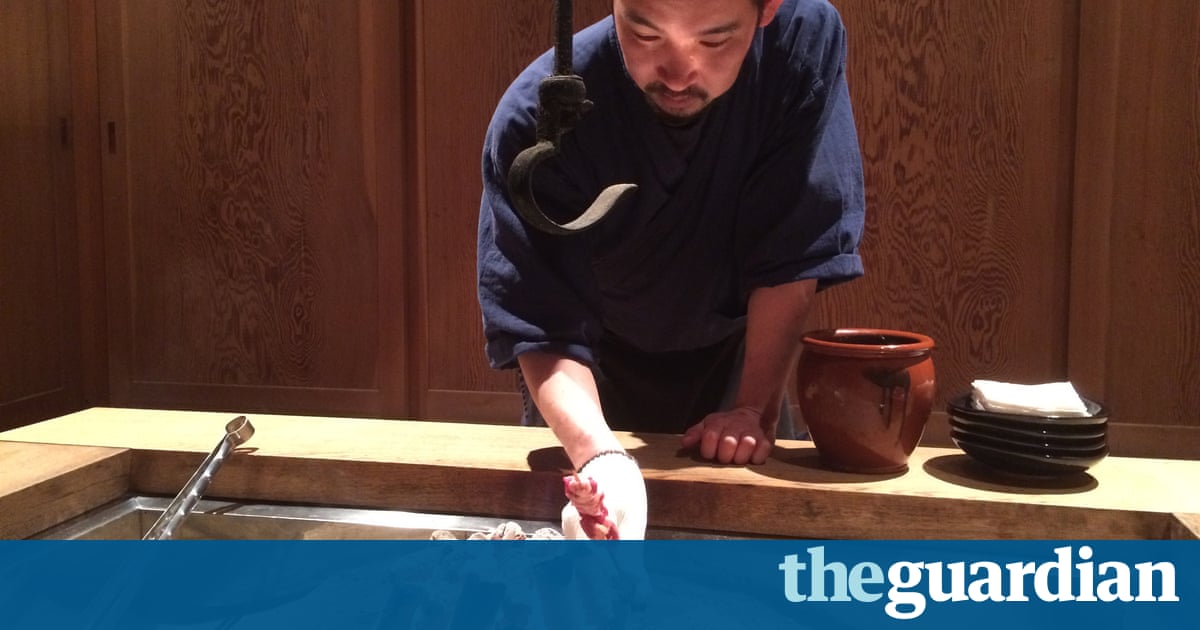 Anointing the "best restaurant in the world" has become a mini-industry. Last week, the Black Swan – a country pub in North Yorkshire – was given the accolade based on TripAdvisor ratings. But humour me for a moment because I think I have the answer. If we accept that Japan is the greatest food nation on Earth, with the most discerning eaters and the most advanced restaurant culture (Michelin, for what it's worth, agrees, as do all of the chefs I've ever met), then it seems at least arguable that the very best restaurant in the world might also be in Japan.
What does the world's 50 best list say? For many years, according to its voters, the best Japanese restaurant in the world was not even in Japan, so let's not waste any more time with them. Perhaps, in this day and age, it is to the hive mind of a user-generated restaurant review sites that we should turn. Japan's most popular restaurant website is tabelog.com. It is used by 60 million visitors every month, and more than 20 million diners have placed a review grading restaurants from one to five. Interestingly, considering the petulance, lies and score-settling that plague user-generated review sites in the UK, Tabelog's contributors tend to be well-informed, with a clear focus on the quality of the food.
Tabelog's rankings fluctuate constantly, of course, but observing its national top 10 over the past few years, one restaurant, Yanagiya, has held the No 1 spot more often than any other, and for a while it had the highest score ever – 4.76. This is not some swanky Ginza-based French temple with a wine cellar worth more than the GDP of a developing nation, but a fairly basic joint specialising in game cooked over an open flame, high up in the hills of Gifu prefecture, north-east of Nagoya.
I first heard about it a few years ago when I interviewed Yuko Yamaguchi, the current Hello Kitty illustrator. I knew she was a noted bon vivant, and asked of her favourite restaurant. Her face softened at the memory, and she whispered: "Yanagiya." Since then, the name has cropped up several times in conversation with other Japanese food obsessives as one of those quasi-mystical, Brigadoon-type places.
Read more: www.theguardian.com