Limfjorden oyster safari — a knee-deep feast off coast of Denmark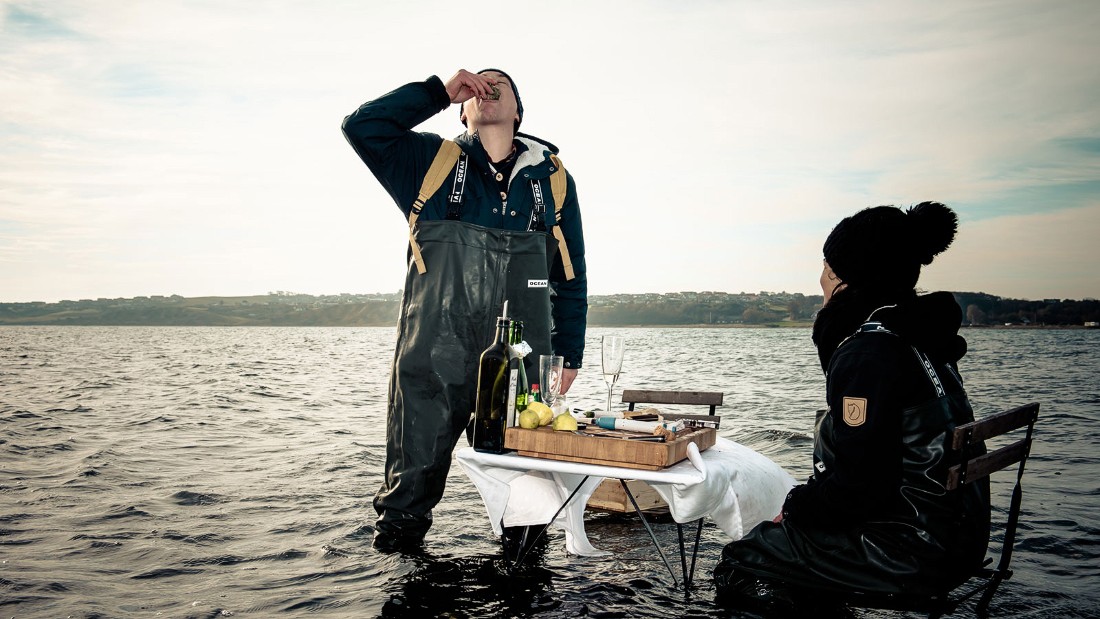 ( CNN) Wearing army green waders and carrying an underwater spectator that looks like an orange traffic cone, we are 3 feet deep in the cold water of Limfjorden, hunting for oyster gold.
We're on an oyster safari and have struck a rich vein.
A couple of bemused onlookers watch from the coast as we set up folding chairs and a table in the water, shuck the oysters and line up garnishes; ponzu sauce, sherry vinegar and shallots, dill oil and freshly grated horseradish.