Michelle Obama plants last White House garden and invites old friends
The first lady made the garden in 2009 in a pushback against obesity and some of the students who took part in first planting return for annual event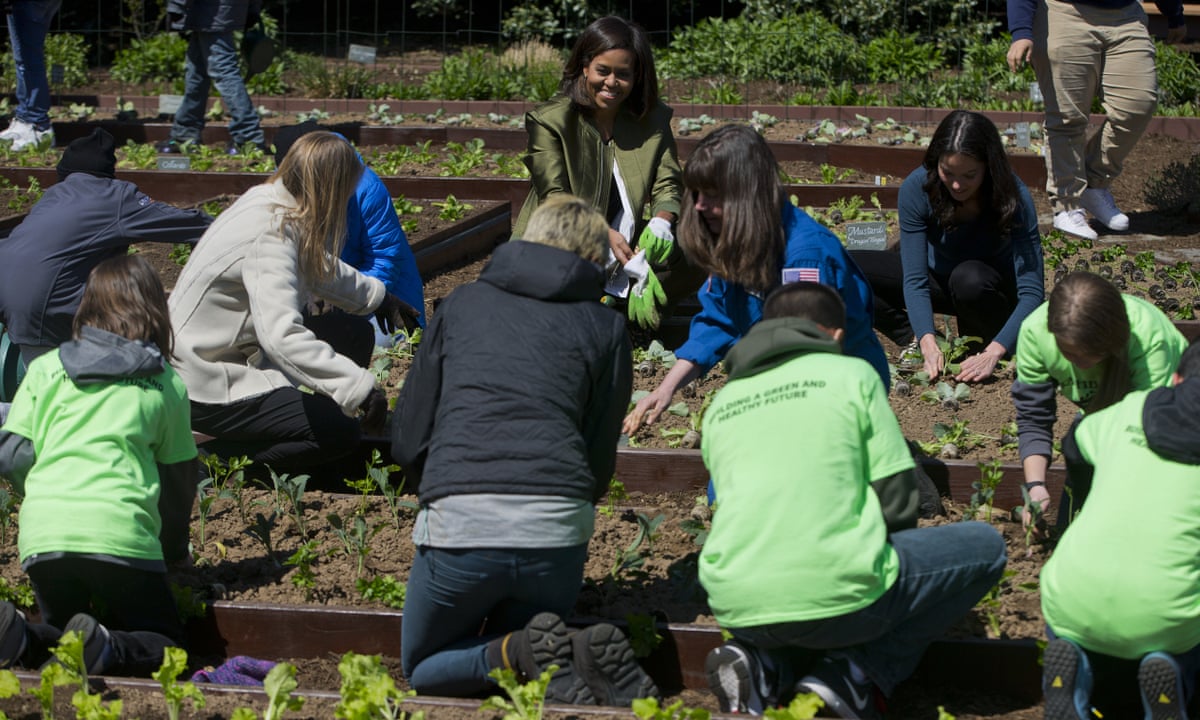 There will be plenty of formal partings and grand eulogies. But what the Obamas may miss most when they leave the White House in January are the small, intimate moments such as the annual kitchen garden planting on the south lawn.
I want to take this time to thank all the children here and all the children around the country whove been a part of this garden, Michelle Obama said a little wistfully on Tuesday. This is my baby and hopefully this will not be the last planting. Hopefully there will be other administrations who come in and they take up such projects and continue to make this a part of the White House tradition.
The first lady made the garden eight years ago in a pushback against Americas scourge of obesity. Some of the children who took part in that first planting in 2009 returned to the White House on a bright but cold Tuesday to help her plant garlic, parsley, broccoli, chicory, spinach, rhubarb, turnip and other fruit, veggies, herbs and flowers.
Read more: www.theguardian.com