PJ Harvey: The Hope Six Demolition Project review- potent, beautiful ballads and minor lyrical blunders
A few unconvincing moments aside, Polly Harveys latest is a raucous and powerful decide of highly memorable songs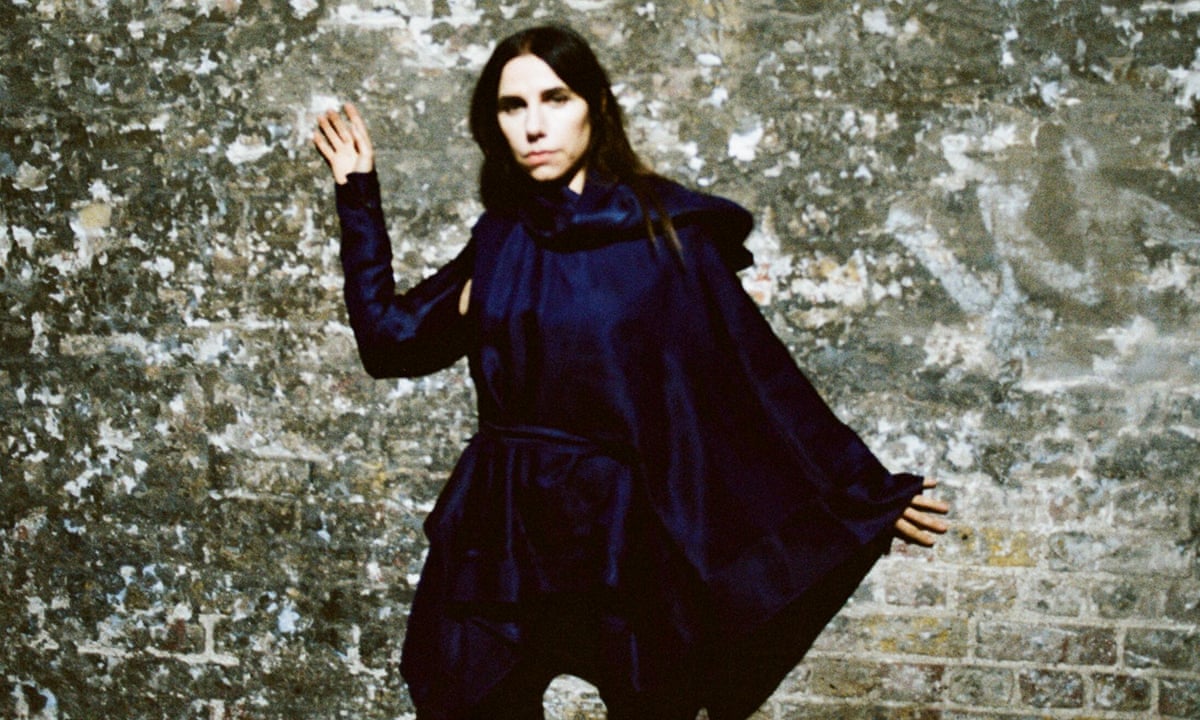 The Hope Six Demolition Project is an album with quite a narrative attached. Preparations for the follow-up to 2011 s Mercury prize-winning Let England Shake involved Polly Harvey travelling to Afghanistan, Kosovo and the grimmer parts of Washington DC in the company of film-maker and photographer Seamus Murphy, the very best to record the effects of war and poverty. The field trips have thus far spawned a volume of poetry and photographs called The Hollow of the Hand, and an open recording session-cum-art installation, during which the public were invited to stand behind a one-way glass and watch Harvey and her band stimulating the album in a specially constructed studio in Londons Somerset House. There is a documentary film to follow.
Its a process that seems to have musically galvanised Harvey. In contrast to Let England Shakes gauzy layers of echoing guitars and abstruse samples, The Hope Six Demolition Project deals in a kind of raucous simplicity. It involves thumping drums( heavy on the tom-toms ), distorted guitars, massed Bad Seeds-like backing vocals, big, hook-laden choruses and genuinely sharp, punchily effective tunes; its a long time since a PJ Harvey album felt as abundant in earworm melodies as this. The audio variously nods in the direction of electric blues, 60 s garage stone and glam: The Ministry of Social Affairs opens with a snatch of Jerry McCains 1955 single Thats What They Want, the sax-assisted riffs recall the sound of Seattle garage pioneers the Sonics, and theres a clue of T Rexs 20 th Century Boy in the monolithic, grinding guitar that drives The Ministry of Defence. Theres also another in what appears to be an ongoing series of cameo roles on PJ Harvey albums for appropriately apocalyptic roots reggae: on Let England Shake, Niney the Observers Blood and Fire made a guest appearance; this time, A Line in the Sand concludes with Harvey singing the hooking from Johnny Clarkes None Shall Escape the Judgement.
All this is obviously fantastic, but there are other problems to contend with. Listening to the lyrics, youre struck by the sensation that Harvey might have been simply overwhelmed by what she saw in Afghanistan, Kosovo and Washington. The closing Dollar, Dollar expends the best part of six admittedly beautiful minutes explaining that assuring a child praying is a haunting experience, something you almost definitely dont need to visit Afghanistan to learn. In one page of the notebook reproduced in The Hollow of the Hand, you can see Harvey straining to find meaningful resonances in some rotting plums she had insured. Dont say the word plums, she begins, perhaps am worried that a word with humorous connotations involving testicles is a tough sell as a metaphor for human misery. But she gives it a go anyway bloodbath on a battlefield, fallen plums plums lay heavy and silent ripe, rich, bloody before sadly concluding: plums not good for song. Medicinals imagines Washington DCs past as a marshland where plants used by Native American healers used to grow, but theres something genuinely clumsy and trite about the final verses attempt to contrast this with the latterday image of a wheelchair-bound resident in a Redskins cap boozing from a paper bag-covered bottle: A new analgesic for the native people. As it turns out, medicinal herbs not good for song either.
Its on firmer footing when Harvey goes for straightforward reportage, attempting to devise a lyrical equivalent of stark, black and white photojournalism. The Wheel depicts children in a village near Prinzen in Kosovo squealing with delight on a fairground ride, next to a building plastered with sun-bleached photographs of other children killed in ethnic cleansing. The Ministry of Defence starts out describing a derelict building in Afghanistan, vandalised in the way derelict builds get vandalised the world over: strewn with graffiti and used as a lavatory, filled with drinks cans, magazines, broken glass and medication paraphernalia. But then the image pulls sharply into focus. Among the litter, theres a white jawbone human hair: this isnt like derelict houses the world over at all.
Tellingly, The Hope Six Demolition Project is better still when Harvey hands over the ballads narrative voice to others. The Community of Hope more or less transcribed a Washington Post journalists operating commentary while driving Harvey around the citys roughest neighbourhoods, perfectly capturing the point where impotent hopelessness This is just drug town, simply zombies, but thats merely life the school merely looks like a shithole collapses into cynicism: Theyre gonna set a Wal-Mart here, it concludes, in a rouse massed chorus. A Line in the Sand, meanwhile, is categorically scaring. This time the voice is of a worker in a refugee camp, detailing the horrors hes find refugees murdering each other over air-dropped food, a displaced household eating a cold horses hoof the whole thing somehow rendered bleaker still by the fact that Harvey sings his words to a jaunty, skipping melody, in a blithe, high-pitched voice.
The Hope Six Demolition Project is full of moments like that, where the experimentation unequivocally runs, to pretty devastating effect. Even when it doesnt when the words seem a little hollow or heavy-handed, attended by a distinct hint of think-about-it-yeah? its still a hugely enjoyable album, potent-sounding, stuffed with tunes great enough to drown out the occasional lyrical shortcomings. By anybody elses standards, it would be a triumph, but its hard to escape the feeling that Harvey was after something more than a hugely enjoyable, potent-sounding album stuffed with great tunes in which instance, shell have to settle for a qualified success.
Read more: www.theguardian.com