Suspected overdose of synthetic pot, K2, sends 33 people to Brooklyn hospitals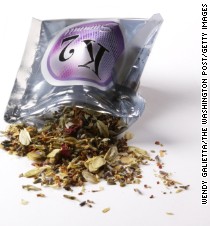 ( CNN) Thirty-three people suspected of overdosing on K2, a type of synthetic marijuana, collapsed on the sidewalk in Brooklyn over an 11 hour period on Tuesday, said Det. Ahmed Nasser of the New York City Police Office of the Deputy Commissioner.
Beginning around 9:30 a.m. and lasting until 8: 20 p.m. that evening, Emergency Medical Services of the New York City Fire Department picked up victims around Stockton Street in the Bedford-Stuyvesant neighborhood and transported them to local hospitals, including Interfaith Medical Center, Woodhull Medical Center, Brooklyn Hospital Center and Wyckoff Heights Medical Center.