Vegetable deficit: How to cope as supermarkets ration lettuces – BBC News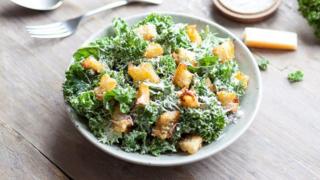 Some supermarkets are rationing iceberg lettuces, with experts advising it could be the, er, tip of the iceberg.
Bad weather in Europe has already caused a #courgette crisis, alongside a shortage of broccoli, tomatoes, salad peppers and aubergines.
With vegetable deficits expected to continue until April, what alternatives are there for shoppers?
Go native
During the UK's winter months of December, January and February, UK farmers produce beetroot, Brussel buds, cabbage, cauliflower, celeriac, chicory, fennel, Jerusalem artichokes, kale, leeks, parsnips, potatoes, red cabbage, swede and turnips.
We've become a "slightly strange group", expecting all-year-round produce, according to Lord Haskins, the former chairman of Northern Foods, which renders Tesco.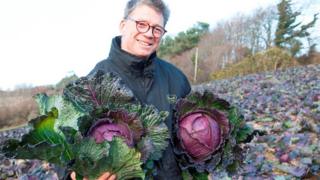 "Thirty years ago you'd never have worried about buying lettuce in the middle of the winter – lettuces were things that grew in the summer and you eat them in the summer – you eat cauliflowers and Brussels buds in the winter, " he says.
Why is there a vegetable shortage ? Image caption Beetroot is "terrific in soups" tells Alexia Robinson from Love British Food Image caption Kale is a hardy winter leaf that can withstand frosty climate Image caption Spinach is easily grow, even in window boxes, tells Ms Robinson