Zuni Café, San Francisco: 'Not merely a list of dishes, but a way of life' – restaurant review | Jay Rayner
Is it sensational? Not quite, but it is very good. However, there are many other dishes to enjoy at this famed San Francisco restaurant, says Jay Rayner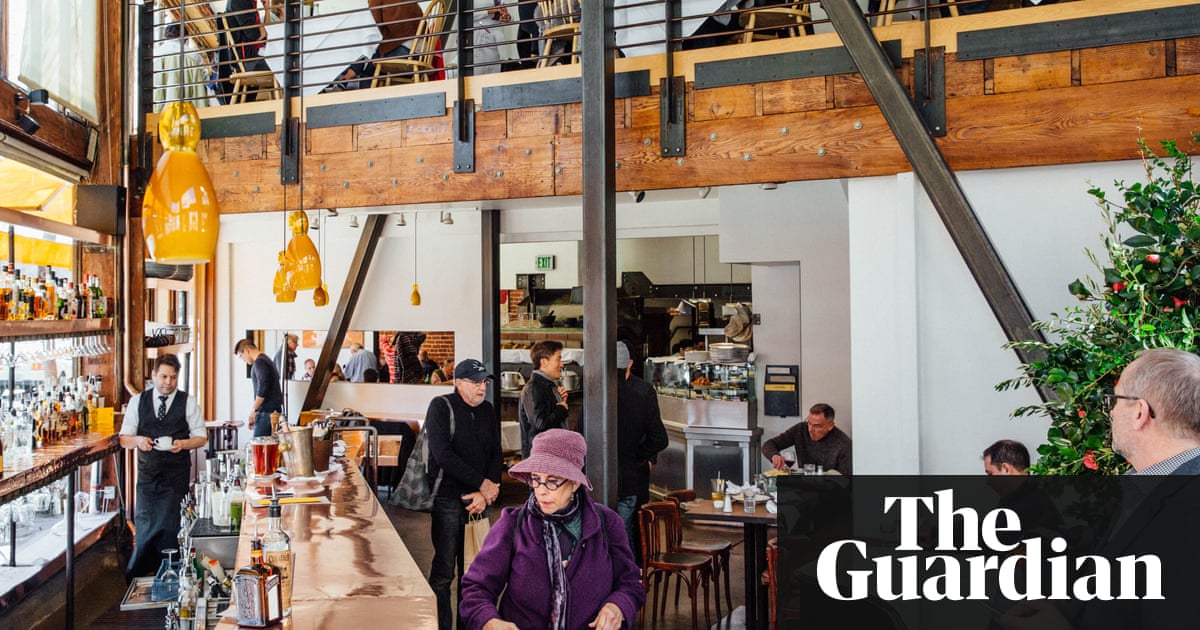 Zuni Café, 1658 Market Street, San Francisco (001 415 552 2522). Meal for two, including drinks, service and chicken $180 (£130)
How do you roast a chicken? Every meat eater has a method. Here's mine. First I spatchcock the bird, by cutting down the backbone and opening it up so it looks like a huge albino toad. It roasts quicker that way, and where roast chicken is concerned quick is your friend. I smear it with olive oil, squeeze over the juice of a lemon, then season it with salt and pepper.
I sprinkle it with fennel seeds. You want amounts don't you, but I've never measured it. How about two tablespoons full? That sounds all grown up and precise. I stuff large knobs of butter into the bird's crevices, while shouting at whichever tosspot pro-Brexit Tory MP is being interviewed on Radio 4's PM. Finally, I shove it in a hot oven and forget about it for 45 minutes. After that it gets 10 minutes on its back. I turn it back over, baste it a bit and wait until it's crisp. I check this by stealing the parson's nose. My kitchen, my perks.
And that's it, in two short paragraphs. The recipe for the famed roast chicken served at the equally famed Zuni Café in San Francisco, fills four and half pages of the Zuni Café Cookbook. According to the revered Zuni chef Judy Rodgers, who died in 2013, it involves pre-salting at least 24 hours before you want to roast it. You also have to probe the space between skin and breast with nimble fingers, so as to stuff it with herbs. Next you have to take it to a retrospective of Woody Allen movies, followed by a feverish debate over whether the man's work can be separated from his alleged behaviour.
You might as well do that; you'll be spending a lot of time with this chicken. There's also a salad of old, rough bread, pine nuts and currants to be made, a kind of stuffing that never makes it inside the bird. All these things take time, conviction and a sense of unease that you've roundly screwed up what should be very simple.
Read more: www.theguardian.com