Exam revision students 'should smell rosemary for memory' – BBC News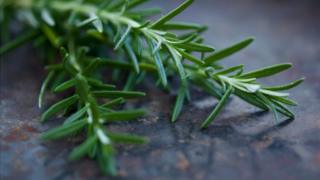 With the exam season approaching and revise under way, university researchers have suggested that the smell of rosemary could enhance memory.
A study found that pupils working in a room with the fragrance of rosemary, in the form of an essential petroleum, attained 5% to 7% better results in memory tests.
Mark Moss from Northumbria University said the findings were consistent with exams on adults.
Dr Moss said the study supported traditional faiths about rosemary.
He used to say rosemary had been associated with memory for hundreds of years.
Ancient Greek students wore garlands of rosemary in exams – and Ophelia, in Shakespeare's play Hamlet, tells: "There's rosemary, that's for remembrance."
Herb power
The study, to be presented this week at the annual conference of the British Psychological Society, will back the "received wisdom" that rosemary can assist memory.
What does rosemary do to your brain ? How are we influenced by taste and odors ?