How to cook the perfect aloo tikki
It is north India and Pakistans greatest street food but how do you recreate this intensely savoury potato snack at home?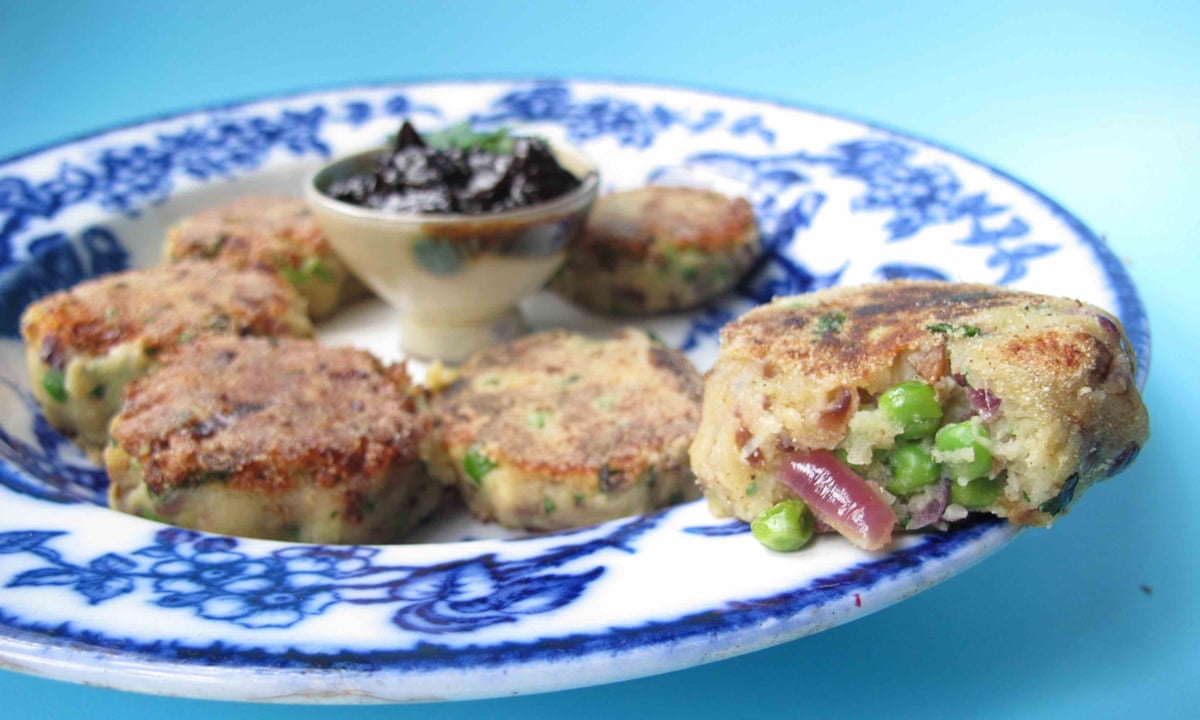 Aloo tikki, or spiced potato fritters, are to northern Indian and Pakistan what the chip is to Britain: a near ubiquitous street food, best served hot, crisp, and satisfyingly salty. Substitute ketchup for chutney, and a banana leaf for a twisting of newspaper( or, less romantically, a foil dish for a polystyrene box ), and its a perfect match. Though it must be admitted that aloo tikki is a bit more sophisticated.
The great Madhur Jaffrey writes evocatively in her memoir, Under the Mango Trees, of the aloo-ki-tikiyas of her childhood, bought from a stalling just outside the theatre door: As soon as he got the order, the vendor would place a patty on a leaf, split it open and suffocate both portions with sweet-and-sour tamarind chutney. We would carry these hot patties back into the dark cinema house and eat them as we watched Hanuman trying to rescue Sita, the good queen, from the clutches of the demon king of Sri Lanka.
Similarly, Ismail Merchant, a man noted almost as much for his food as for his films, waxed lyrical about the pleasure, at the end of a days shopping in the bazaar, of a pit stop at a beautifully decorated cart for an aloo tikki, freshly prepared and served on an enormous banana leaf.
These days, you can even get a McAloo Tikki burger in Indian McDonalds, a development which, sadly, has not attained it as far as Britain. Happily, however, like chips, theyre simplicity itself to make at home for lunch, tea, or a party( they have an unparalleled ability to soak up liquor ), and have the crowd-pleasing benefit of being both vegan, and easily rendered gluten free. Just like chips, in fact.
The potatoes