Koko the rhyming gorilla and the woman trying to get her pregnant
She tells jokes, talks in rhyme and is buddies with DiCaprio but theres one thing missing from Kokos life: a baby. A riveting new documentary explores the controversial bond between one both women and her ape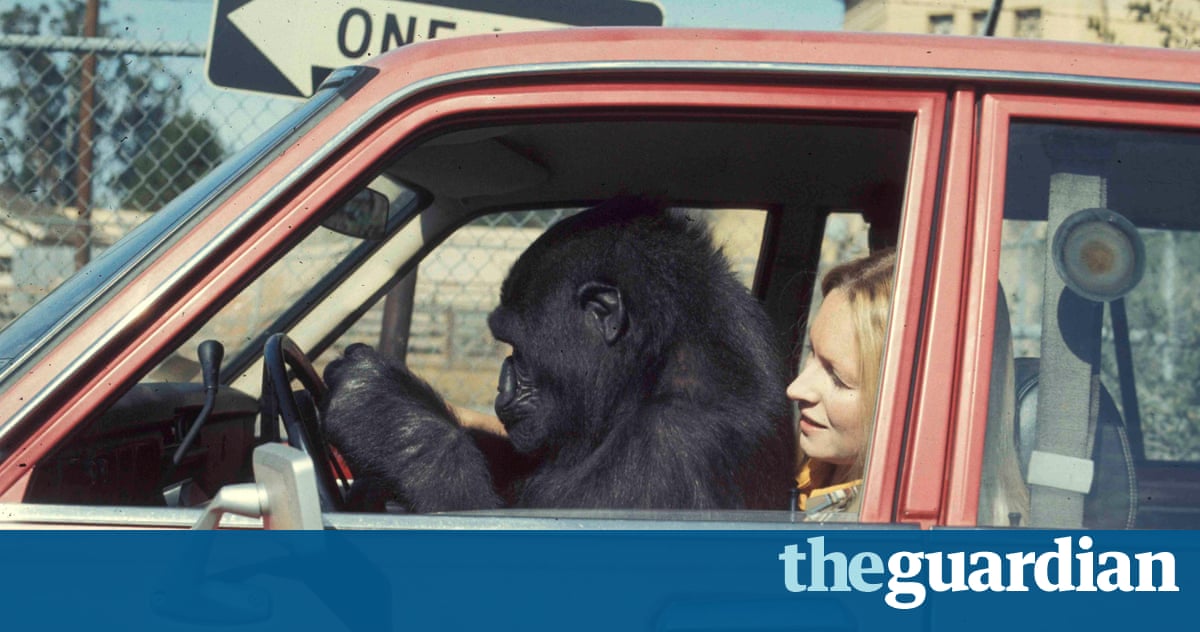 It wasnt the first time I had looked into the eyes of a gorilla, but it was the first time a gorilla had asked me to sit down so she could check out my nail varnish.
Koko is a 44 -year-old Western Lowland gorilla who comes into contact in sign language. I was in California to make a documentary about her life and, uniquely, Koko had to give final signoff for the film to go ahead. Despite the appalling country of my nails, she agreed.
She is a rather unusual gorilla. According to Kokos long-time caregiver, Penny Patterson, she use more than 1,000 signs, can speak in sentences, tell jokes and talk in verse. She has a number of cats for pets, her own fundraising charge card( for the Gorilla Foundation, the nonprofit in charge of her care) and has met celebrities including Leonardo DiCaprio, Isabella Rossellini, Sting and Robin Williams.
Not bad for a gorilla who started her life in captivity in San Francisco zoo in 1971. At six months old, Koko became ill and had to be separated from her mom. As she recovered, she was adopted by Patterson, then a Stanford University student. Patterson began to instructor Koko in sign language as part of her PhD dissertation. The project was supposed to last four years, but has ended up lasting 44. Patterson and Koko have a bond like that of mother and daughter. Their life together is a source of inspiration to some, but has also ignited intense controversy.
Read more: www.theguardian.com