Madonna raises $7.5 m for Malawi and criticises Trump at Miami show
Singer says predicament of Native Americans stimulates her ashamed to be an American at benefit performance and auction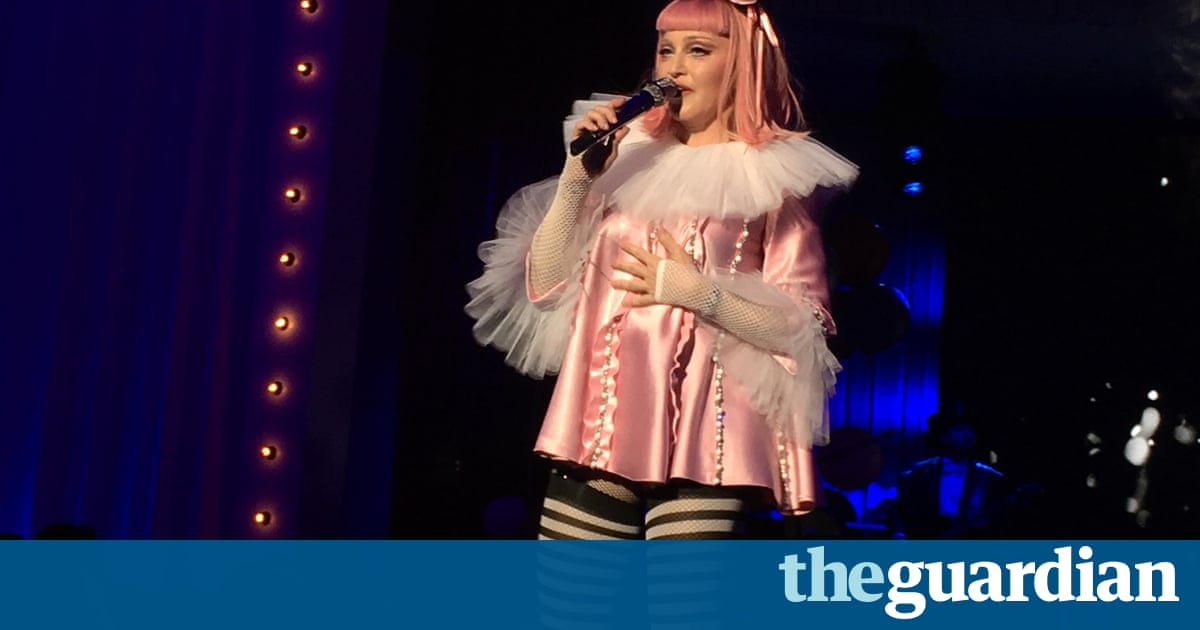 Madonna has repeatedly criticised Donald Trump and said she is ashamed to be an American, in a performance and auction in Miami that raised more than $7.5 m( 5.9 m) for her Malawi foundation.
Images of the president-elect appeared behind her as she sang the line You know that youre toxic from her cover-up of the Britney Spears hit.
The singer also disclosed she had once been in Trumps bed for a magazine photoshoot when the tycoon was not at home. She took a shot at his cheap sheets, saying: They wont be Egyptian cotton since we all know how he feels about Muslims, dont we?