5 Kick-Ass Cindy Crawford Quotes On Aging To Mark Her 50th
Happy birthday, Cindy Crawford! We can't believe the supermodel is turning the big 5-0 today. Judging by how amazing she looks, we'd guess she was still doing Pepsi commercials and ruling the runway with her killer figure and that trademark beauty mark.
Though Crawford has hinted that her modeling days are behind her, the 50-year-old still has plenty on her plate. She has her own skincare line, Meaningful Beauty, and a new book, titled "Becoming," to mark her milestone birthday. If that wasn't enough, she's helping her lookalike daughter, Kaia Gerber, navigate the world of modeling.
Coming from a world where looks are everything, the supermodel has gained a lot of wisdom on how to be beautiful at every age — and we love her down-to-earth approach. She's famously said, "Even I don't wake up looking like Cindy Crawford." Here are some other morsels of wisdom that only make us love her more.
1. "There are things I'd wish weren't part of aging. But what you gain is much more than you're giving up. I don't think you come into your own until you're 35 or so."
2. "I don't look the same as I did 20 years ago, nor should I."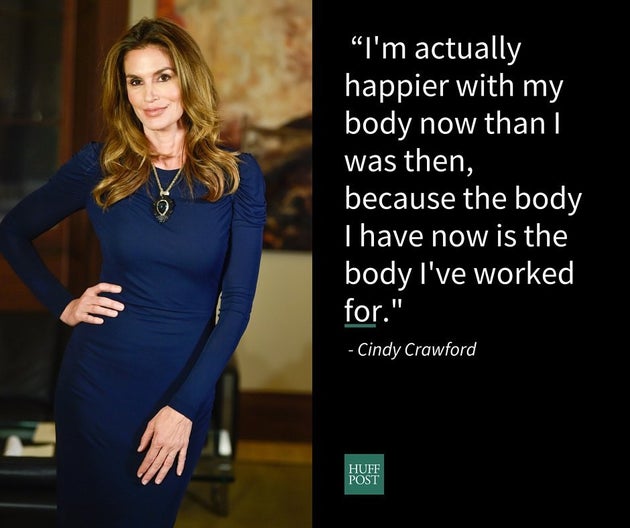 Read more: www.huffingtonpost.com