Wells Pharmacy Network recalls hundreds of products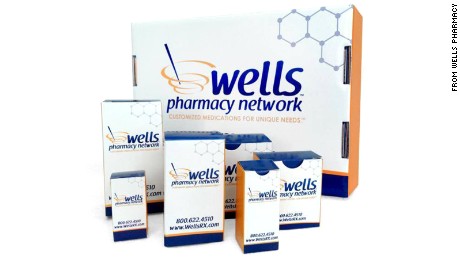 (CNN)A major recall has been issued for all sterile products recently produced by the compounding pharmacy Wells Pharmacy Network. The recall was prompted by concern from the US Food and Drug Administration "over a lack of sterility assurance," according to the recall announcement issued Thursday.
"Administration of a drug product intended to be sterile that has microbial contamination may result in infections that may be serious and life-threatening," the announcement said, adding, "no vial or portion of any lot of these medications has been found to be nonsterile." There have been no reports of adverse reactions related to these products.
"Our facilities are undergoing an expansion and enhancement and the FDA would have preferred that we stop production during construction. They have asked that we recall medications made during that time period even though no adverse events or sterility issues have been reported," Ben David, CEO of Wells Pharmacy Network, said in a statement. He added, "We take the utmost care to ensure patient safety. Out of an abundance of caution we are complying with the FDA's request."
The voluntary recall is for all products prepared between February 22 and September 16. That's 616 products, including injectable solutions of the hormones progesterone, testosterone and gonadotropin. Though the majority of the items are for humans, 31 of the recalled products are for pets.
Any products with a Wells Pharmacy Network label that are not expired are included.
Wells Pharmacy Network specializes in "wellness, anti-aging, weight management, urology, ophthalmology, and veterinary compounding solutions," according to its website. Founded in 2011, it has locations in Ocala, Florida, and Dyersburg, Tennessee, but serves customers nationwide.
Consumers who have these products should not use them. Contact the company to determine whether your product is subject to recall and for information on returning it. Any adverse events related to these medications should be reported to the FDA.
Read more: www.cnn.com