Republic of Tea organic turmeric ginger green tea recalled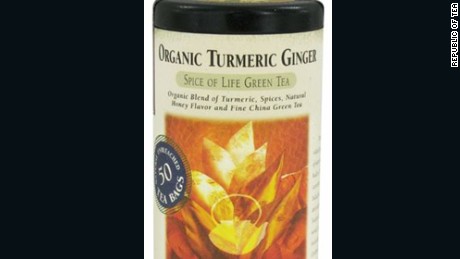 ( CNN) Tea drinkers, take note: If you've got organic turmeric ginger green tea from the Republic of Tea sitting on your shelf, take a look at the label. The company is voluntarily recalling it because one lot of its organic ginger ingredient might be contaminated with salmonella bacteria.
Salmonella infections can cause diarrhea, vomiting, abdominal ache and fever and can be potentially deadly in young children, in people who are older, are frail or who have underlying health conditions that weaken their immune systems. Currently, there are no reports that anyone has gotten sick after drinking the tea.