Trump urged to cut Bears Ears monument to 'smallest area' possible
Interior secretary Ryan Zinke recommends president to shrink 1.3 m-acre national monument as administration continues push against federal public lands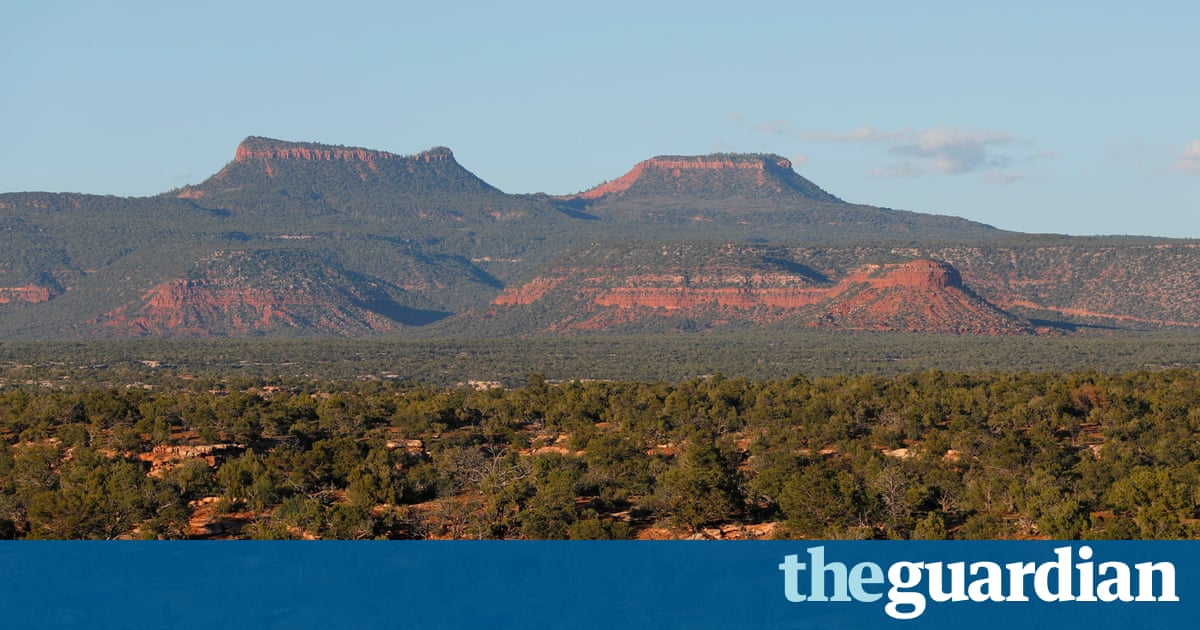 Ryan Zinke, the US interior secretary, has recommended to Donald Trump that Bears Ears national monument in Utah be reduced in size to the smallest region compatible with its conservation.
Zinke, who was tasked by Trump to review the 1.3 m acre monument, said that there is no doubt that it is drop-dead gorgeous country and that it merits some degree of protection but that the scope of the designation was not appropriate.
The interior secretary said he had recommended to Trump that the monument needs to be right-sized and that is absolutely critical that an appropriate component be co-managed by the tribal nations.
Zinkes interim its consideration of Bears Ears, which is named after a pair of mesas in south-eastern Utah surrounded by land considered of historical and cultural significance by local tribes, does not suggest a size the monument should be reduced to but notes that the area could be used for activities including mining, grazing, logging and hunting.
The review calls for the boundary of "the member states national" monument to be modified to comply with the intent of the Antiquities Act, which mentions the smallest area consistent with proper care and management of the objects to be protected.
Bears Ears was declared their own nationals monument by Barack Obama in December, delighting several tribal leaders but provoking criticism from some businesses and Utahs Republican delegation. Gary Herbert, the Utah governor, has said the designation isnt the democratic way; its surely not the American way.
Under the national monument declaration, existing mining and grazing is allowed to continue, although new activity is curbed. Tribes are still able to conduct traditional gathering of herbs and plants.
Opponents of the decision said it was a federal land grab even though the land was already federally managed and argued it would stymie economic activity.
In April, Trump ordered the review of 27 national monuments proclaimed since 1996, encompassing about 1bn acres, with Bears Ears among the most contentious.
Its gotten worse and worse and worse, and now were going to free it up, Trump said at the time. This should never have happened.
Environmentalists and the outdoor industry have attacked the review for potentially opening the way to rolling back protections for the regions that attract guests and preserve valued landscapes.
Zinkes recommendation is a slap in the face to the tribes that tried protection for Bears Ears and any American who values our incredible public lands, said Randi Spivak, public lands program director with the Center for Biological Diversity.
Sadly, this is yet another corrupt process from the Trump administration that dismisses public sentiment and rewards polluting industries that view our public lands as simply another source of profit.
Under the Antiquities Act, which was created in 1906, the US president has the unilateral power to proclaim tracts of land or ocean to be protected. No chairman has now been scaled back or scrapped a national monument, meaning that Trump is almost certain to face a legal challenge if he chooses to do so.
A public remark period for Bears Ears and the other national monuments will be open until July 10, to be followed by Zinkes final recommendations to Trump.
Read more: www.theguardian.com