LOral Is Growing Chinese Skin to Test Products
The beauty industry is no stranger to seemingly small tweaks that hatched big businesses: Think waterproof mascara, gel nail polish, foundation that filters out UV rays. L'Oréal SA's latest beauty innovation doesn't come in lipstick tubes or compact cases but rather in petri dishes. Rows of them in a Shanghai lab hold pale blobs of skin that scientists created to help customize makeup for Chinese faces.
Paris-based L'Oréal is the first cosmetics company to develop reconstructed Chinese skin, which contains living cells from donors. The penny-size dollops allow researchers to develop anti-aging serums, whitening creams, and pollution-fighting cleansers for customers in the company's fastest-growing market.
Cosmetics sales in China are forecast to exceed $40 billion by 2021, surpassing the U.S. as the world's biggest market for makeup and skin care, according to Euromonitor International. "The Chinese consumer is the most demanding in the world in almost all our product categories," says Sanford Browne, vice president for research and innovation at L'Oréal China Co. Many mainland buyers, he says, have told company researchers that "I'm willing to pay for it, but I have to see a real benefit, and it has to be designed for me."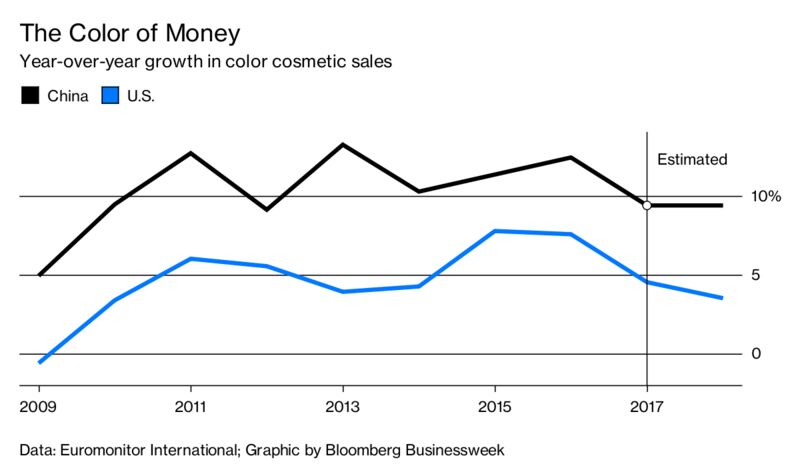 L'Oréal is trying to protect its standing as the top-selling beauty company in China amid growing interest there in homegrown brands such as Pechoin and Chando. "In the past, companies would think the Chinese will buy European brands either way, but they've increasingly gone for local competitors," says Alain Oberhuber, an analyst in Zurich for MainFirst Bank AG who estimates that L'Oréal's China revenue jumped 40 percent, to €2.2 billion ($2.69 billion), from 2012 to 2017. "L'Oréal has recognized that trend and moved to adapt to the different genes to capture the huge potential of the Chinese market."
Human beings don't wear the same skin. There's little difference between races when it comes to the top layer, or epidermis, but there are many disparities at the cellular level. That means Chinese and Caucasian skin react differently to stimuli such as the sun's ultraviolet rays, and they age differently: Western skin typically wrinkles, whereas Chinese skin changes pigmentation.
The dermis of various races also interacts differently with beauty products. A foundation suitable for Caucasian skin, for instance, may cake on Chinese skin, which is more sebaceous. "It's in understanding all these things that we can innovate," Browne says.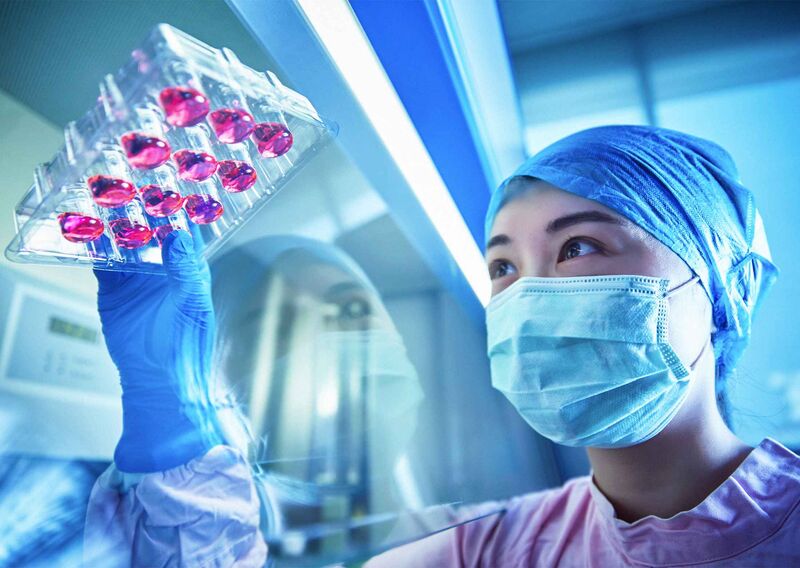 L'Oréal started growing Caucasian skin cells decades ago in Europe, but it wasn't until 2005 that scientists at its EpiSkin subsidiary in Lyon, France, achieved similar success with reconstructed Chinese skin. EpiSkin's Chinese unit opened in 2014, and scientists there developed the reconstructed skin for use domestically. At its 20,000-square-foot research facility in Shanghai, lab workers add drops of test ingredients to the gelatinlike reconstructed skin and peer through microscopes at the cellular processes that ensue. The results of those interactions are then used to tailor the ingredients in creams, lotions, and shampoos for locals.
One example: Researchers have used the samples to test the whitening effect of white peony—a fixture in Chinese herbal medicine—to develop skin-lightening products. There's also the Pollution Box, which fills with smog as locks of Chinese hair sway inside, to help study the amount of particles clinging to the strands. The tests helped create a line of antipollution shampoo and cleansers and a variety of skin brighteners.
The names of L'Oréal's Chinese best-sellers may be the same as in Europe, but the formulas are different. Its Revitalift brand in Europe promises to give Caucasian women fullness around the cheeks, which hollow out with age. By comparison, Chinese faces grow rounder with age, so the product's mainland version is reformulated to focus on restoring skin elasticity.
L'Oréal declined to say how much it's investing in testing and customizing products for China. But Vivian Qin, an analyst in Shanghai for Euromonitor, says that heavy spending is justified because of the size of the overall Chinese market and the big demand forecast for anti-aging products there by 2021. "Anti-aging products require advanced technology with higher prices, which also follow the 'premiumization' trend in skin care and enable manufacturers to capture higher profit margins," Qin says.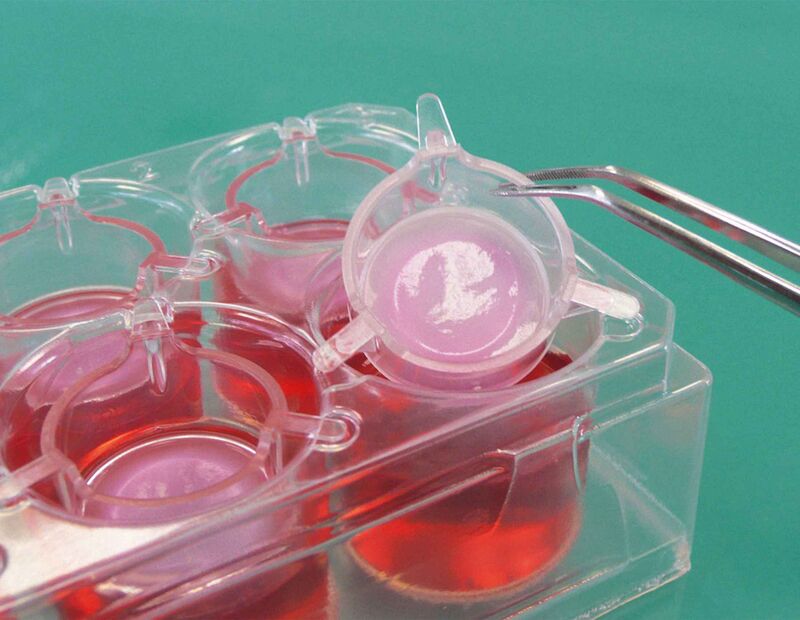 Since the establishment of EpiSkin's operation in Shanghai, L'Oréal has created something of a reconstructed-skin supply chain that also provides the material to universities and researchers free of charge and sells it to other cosmetics companies.
The reconstructed skin could also help makers of cruelty-free beauty products get a piece of the business in China, the last major market mandating animal testing on imported cosmetics and all skin whiteners and hair dyes. Body Shop International Plc, bought last year by Brazil's Natura Cosméticos SA, and Clorox Co.'s Burt's Bees unit have chosen not to sell within the globe's most populous nation because of the testing requirement. And L'Oréal, Estée Lauder, Shiseido, and other industry giants have been unable to use the cruelty-free label on many of their lines around the world because products they ship to China have to pass animal tests.
Now some in the industry are hopeful Chinese regulators will allow lab-produced Chinese skin to be used as a testing substitute. "That's why the work of L'Oréal is so important," says Erin Hill, president of the Institute for In Vitro Sciences Inc., a nonprofit research and testing laboratory in Gaithersburg, Md. "Since importing these tissues into China is so difficult, domestically manufactured models offer the best opportunity to be considered for regulatory purposes."
BOTTOM LINE –
China's beauty market is set to become the world's largest, at $40 billion, by 2021. L'Oréal is re-creating Chinese skin in the lab to better target products for the market.
Read more: www.bloomberg.com