What too much alcohol can do to your health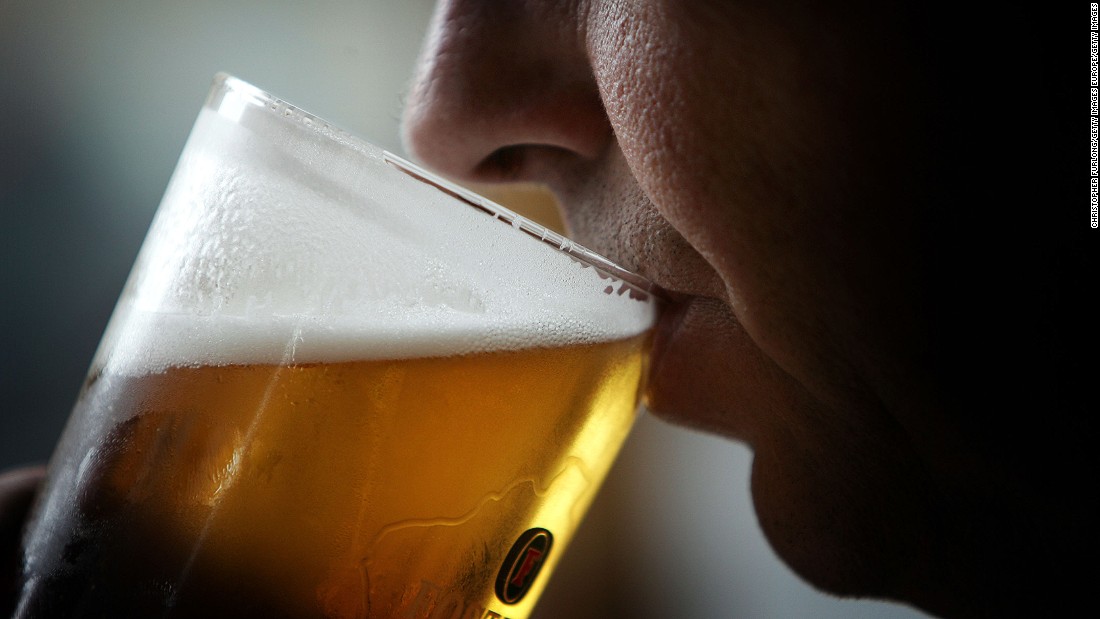 (CNN)This feature is part of CNN Parallels, an interactive series exploring ways you can improve your health by making small changes to your daily habits.
A lot of us drink. Too many of us drink a lot.
Worldwide, each person 15 years and older consumes 13.5 grams of pure alcohol per day, according to the
World Health Organization
. Considering that nearly half of the world doesn't drink at all, that leaves the other half drinking up their share.
While the majority of the world drinks liquor, Americans prefer beer. The
Beverage Marketing Corp
. tracks these things: In 2017,Americans guzzled about 27 gallons of beer (or 216 pints), 2.6 gallons of wine and 2.2 gallons of spirits per drinking-age adult.
But Americans are lightweights in any worldwide drinking game, based on
numbers from the World Health Organization
. The Eastern European countries of Lithuania, Belarus, Czechia (the Czech Republic), Croatia and Bulgaria drink us under the table.
In fact, measuring liters drunk by anyone over 15, the US ranks 36th in the category of most sloshed nation; Austria comes in sixth; France is ninth (more wine) and Ireland 15th (yes, they drink more beer), while the UK ranks 18th.
Who drinks the least in the world? The Arab nations of the Middle East.
With all this boozing going on, just what damage does alcohol do to your health? Let's explore what science says are the downsides of having a tipple or two.
Even if you aren't watching your waistline, you might be shocked at the number of empty calories you can easily consume during happy hour.
For example, a standard drink of beer is one 12-ounce can (355 milliliters). For malt liquor, it's 8 to 9 fluid ounces (251 milliliters). A standard drink of red or white wine is about 5 fluid ounces (148 milliliters).
What's considereda standard drink continues to go down as the alcohol content goes up. But what if that changes? Let's use beer as an example.
But beer calories depend on both alcohol content and carbohydrate level. So if you're a fan of today's popular craft beers, which often have extra carbs and higher alcohol content, you could easily face a calorie land mine in every can. Let's say you chose a highly ranked IPA, such as Sierra Nevada Bigfoot (9.6% alcohol) or Narwhal (10.2% alcohol), and you've downed a whopping 318 to 344 calories, about as much as a McDonald's cheeseburger. Did you drink just one?
If you pour correctly, white wine is about 120 calories per 5 fluid ounces, and red is 125. If you fill your glass to the brim, that might easily double.
Alcohol, of course, has no nutritional value and contains 7 calories per gram — more than protein and even carbs, which both have 4 calories. Fat has 9 calories per gram.
All those empty alcohol calories have to end up somewhere.
The prevailing wisdom for years has been that drinking in moderation — again, that's one "standard" drink a day for women and two for men — is linked to a lower risk of cardiovascular disease. But recent studies are casting doubt on that long-held lore. Science now says it depends on your age and drinking habits.
In contrast, the 2018 study found that higher levels of alcohol were also linked to a lower risk of heart attack, or myocardial infarction.
And, of course, because alcohol is made by fermenting sugar and starch, it's full of empty calories, which contributes to obesity and type 2 diabetes.
Another reason drinking can affect your looks has to do with
sleep
. Although even a little bit of alcohol can help you fall asleep quickly, as the alcohol is metabolized and leaves the body you may suffer the "rebound effect." Instead of staying asleep, the body enters lighter sleep and wakefulness, which appears to get worse the more one drinks.
A lack of sleep leads to dark circles, puffy eyes and stress. Keep it up,
studies say
, and you're likely to see more signs of aging and a much lower satisfaction with your appearance.
So the next time you head to the pub for tipple or two, remember: You could be paying a price for all that fun.
Read more: www.cnn.com